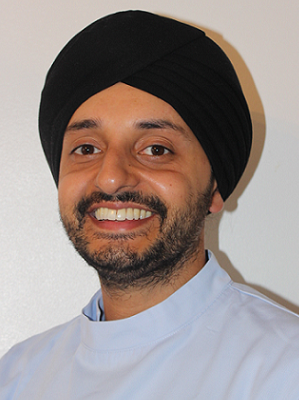 Ranjit Chohan
Principal Dentist, MJDF Royal College
Qualifications: BDS 2006, MJDF 2009
GDC Membership Number: 103090
Speciality Training: Tipton Restorative Course, Simply Endo – Endodontic Programme, Six Month Smiles
Hobbies: Cricket, Cycling, Football and Photography
Interests: White Fillings, Endodontics, Minimally Invasive Dentistry and Paediatrics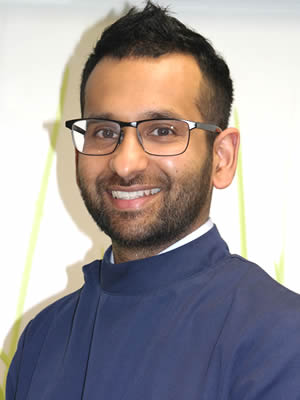 Ramnik Koasha
Principal Dentist, Tipton Restorative Course, MJDF Royal College
Qualifications: BDS 2006, MJDF 2012
GDC Membership Number: 103065
Speciality Training: Tipton Restorative Course, Simply Endo – Endodontic Programme
Hobbies: Cycling, Football (Arsenal Supporter), Keeping up with his two Daughters!
Interests: Crowns and Veneers, Whitening, Smile Designs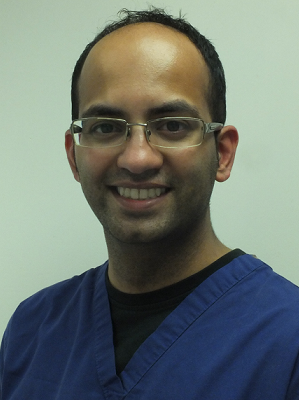 Prakash Parekh
Associate Dentist, Foundation Trainer
Qualifications: BDS 2007, MFDS 2014
GDC Membership Number: 112712
Hobbies: Football, Cricket, Spending time with Family and Kids
Interests: Crowns and Bridgework, Cosmetic Treatments, Whitening, Veneers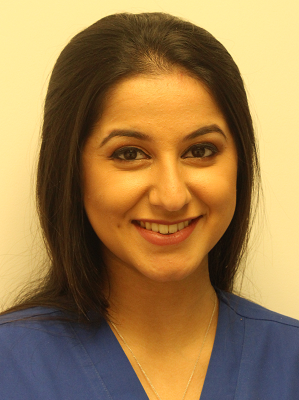 Simran Bains
Foundation Dentist, MJDF Royal College
Qualifications: BDS (Manchester) 2017, MJDF Part 1 2017, Member of the British Academy of Cosmetic Dentistry
GDC Membership Number: 270911
Young Dentist Magazine Publications: Career Pathway: Restorative Dentistry (Spring 2017), Dentist: Friend or Foe Managing Dental Anxiety (Autumn 2017), Safeguarding in Dentistry (Due to be Published in Spring 2018)
Hobbies: Dog owner who enjoys travelling around the world, ice skating, swimming and socialising with friends and family.
Interests: Veneers, Crowns, Bridgework, Whitening, Minimally Invasive Dentistry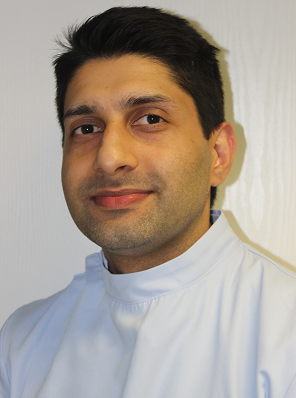 Ramandip Bains
Principal Dentist, MJDF Royal College
Qualifications: BDS 2006, MJDF 2012
GDC Membership Number: 103083
Speciality Training: Tipton Restorative Course, Six Month Smiles
Hobbies: Cycling, Football, National Trust Member
Qualified
All dentists at Family Dental Centre are highly qualified practitioners with many years of experience in their field. The team also have qualifications in additional areas of dentistry in order to cater for a wide range of patients who may have special requirements.
Approved
All our dentists are NHS approved, with each dentist having their own book of patients that have been visiting the same dentist for several years.
Timely Treatments
Our dentists understand the importance of your valuable time when it comes to appointments and procedures. If you do need to undergo any additional treatment we'll ensure you are scheduled in at a time that suits you and the procedure is performed in a timely manner.
Caring
We care very much about the oral health and general wellbeing of each and every one of our patients. Each patient is treated with respect and empathy.